Physician Assistant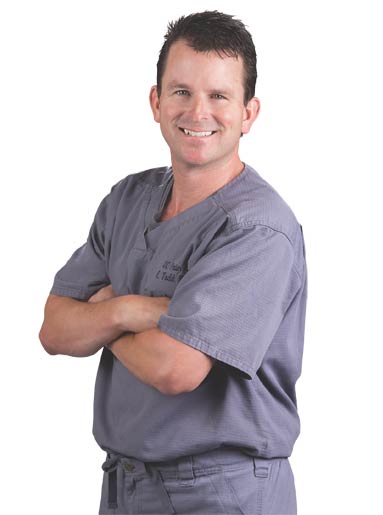 Todd is a Virginia native who received his Bachelor of Science degree with a concentration in psychology from James Madison University in 1991. He graduated from the Medical University of South Carolina with a Bachelor of Science degree in Physician Assisting in 2001. Todd is board certified by the National Commission of Certification for Physician Assistants.
Todd was diagnosed with scoliosis as an adolescent, requiring reconstructive spinal surgery. As a result, he gravitated toward working with patients who have spinal diseases and chronic pain. His many years in the field include assisting an Orthopedic Surgeon and a Neurosurgeon. Todd has been working with Dr. Rosenberg since 2008 assessing and treating spine pain utilizing a non-surgical approach.
Todd is an avid golfer who enjoys the beach, photography, and traveling. He currently resides in Carolina Forest with his wife.