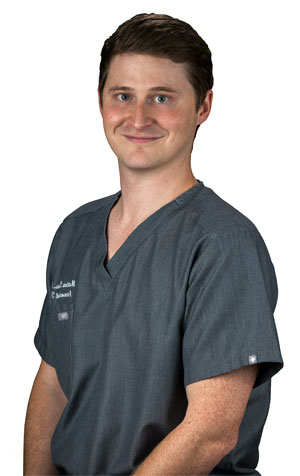 Dr. Davies received his Bachelor of Science degree from the University of Miami in Florida, and his medical degree from St. George's University in Grenada. He completed internships in General Surgery and Internal Medicine at the University of Connecticut, a residency in Physical Medicine and Rehabilitation at SUNY Upstate in New York, where he served as chief resident, and a fellowship in Interventional Pain Management at SUNY Upstate.
Dr. Davies is board certified by the American Board of Physical Medicine and Rehabilitation in both Pain Medicine and Physical Medicine and Rehabilitation.
Dr. Davies has a focus on non-surgical musculoskeletal care, interventional diagnostic and therapeutic procedures including implantable devices, and electrodiagnostic studies.
Dr. Davies enjoys the outdoors, cooking, golfing, and spending time with his wife and children.