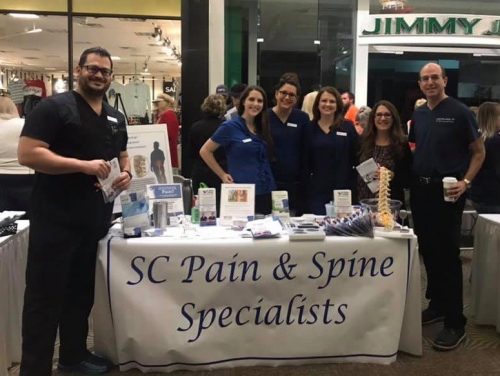 On Saturday, February 2, 2019, SC Pain & Spine Specialists took part in the 38th Annual Grand Strand Medical Center Health Fair held at the Coastal Grand Mall in Myrtle Beach, South Carolina.
Each year the event draws people from all of over the Grand Strand, offering bloodwork, screenings and health information from a variety of healthcare providers.
Dr. Rosenberg and Dr. Baez joined some of our staff members to meet visitors and discuss the many non-opioid treatments plans we offer for relief of back pain, neck pain, knee pain and more.
A great time was had by all, and we look forward to participating in the Health Fair once again next year. Mark your calendars for the first Saturday of February 2020 and be sure to stop by to say hello!